9 Reasons how emergency locksmiths assist people in emergency


Almost all of us have gone through multiple unexpected situations in our daily lives. Have you ever gone through an embarrassing moment where you stand out from your own home? Getting locked out of the house, office, and car is the most frustrating situation, and at this moment, you might try the DIY hacks, right? But wait! Before trying and damaging any of the spare parts, make a call to Emergency locksmith services, little rock. 
It would always be beneficial to hire a professional who can fix multiple solutions simultaneously when it comes to repairing keys and locks. Professional locksmiths have specific training and certifications, making them an ideal choice to hire. Here we mentioned a few reasons when an emergency locksmith would come to encounter your problem!
Reasons to hire emergency locksmith service:
Broken locks: 
         Have you ever considered the moment when you are stuck in a situation when you are in a rush and try to lock the door and find it is damaged? In this situation, you can leave your property and valuable items, right? Sometimes the lock is prone to damage due to the constant use, build-up of rust, and other vulnerabilities. Choosing an emergency key replacement would help keep you out of this situation.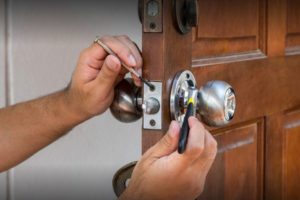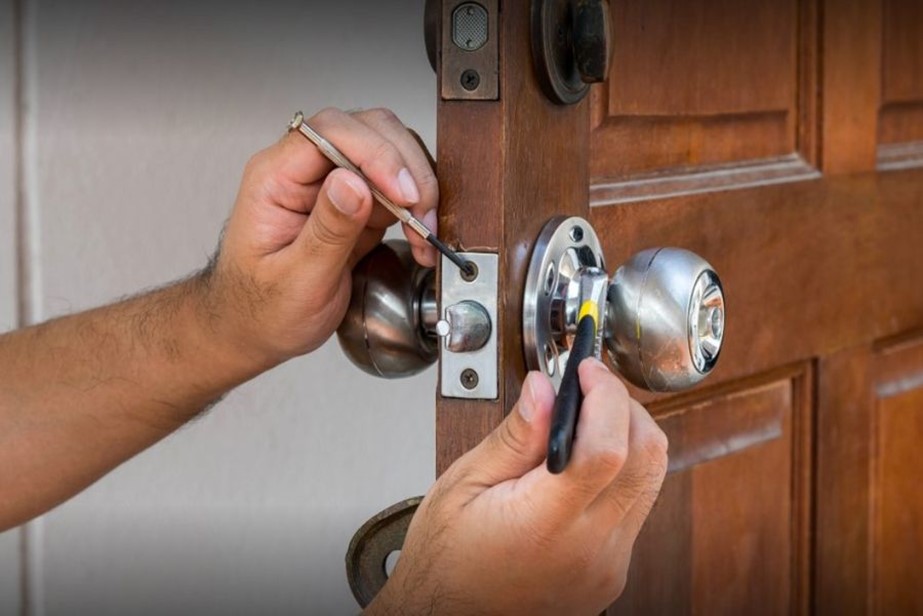 Locked out: 
         This is the most common situation where you are in a rush to leave your home and lock the door handle from inside and lock out. All you can do is rely on the emergency locksmith service in this situation.
Broken key: 
         Most of us try to open and shut off the door with full pressure while running out of time. Constant collision and repetitive use drive the chances of damage. As a result, you will receive nothing but a broken key. Sometimes it is visible, but sometimes it got hurts internally and is damaged. Call an emergency locksmith and ask them to get you out of this.
Replacement of lock: 
         Do you want to replace your lock? The rising cases of burglary bring consciousness to people. If you have recently gone through this, the first thing you should do is change or replaces all your home locks. Doing this by yourself can increase the chances of damage so leave it to the emergency locksmith. The locksmith services little rock will come to your space and make the best possible changes in their ways.
Locked out of the car: 
         Have you ever experienced this? Locked out of a vehicle is another moment where you feel awkward. In this case, all you expect is to get outside quickly. But do you know how? Don't worry; the emergency locksmith service will safely bring you out from this without damaging your property. They will complete their job quickly at a fair price. 
For programming the keys: 
         The transponder key is the key that consists of the code. Here, the engine starts only when the ignition recognizes it. If it is failed to communicate with ignition, it will not start. To get over this situation, hire a specialized expert locksmith.
To improve security: 
         It's 2022, and the rising case of burglaries puts everyone in great concern. Now people are using multiple advanced ways to protect their valuables. If you want to look after your home and office by installing advanced security tools, hire emergency locksmiths. Emergency locksmiths can come to the space quickly as compared to the others. If you don't want to put the security at risk, it's good to replace all the old or traditional style lock systems and install the new ones!
Lost/misplaced keys: 
         The moment you lose your key, it's the moment when you stay under deep pressure. In this situation, the foremost questions which cross your mind are how to unlock the door and get inside. This is when the emergency locksmith comes to save you from this condition. If your goal is to safeguard yourself from these conditions, hire locksmith services, little rock.
Recoding the key: 
         Do you want to reprogram your key? If you want to live in a smart home, the first thing you should do is install all the smart security tools by hiring a locksmith. Now people choose electronic locks instead of traditional locks to improve security. If you want to reprogram the keys, hire an emergency locksmith and get quick solutions. Sometimes people use digital keypad locks, but what if the battery is low or there is an internet issue? How can you unlock it? So, to recover from this, hiring an emergency locksmith will help you.
Are you going through any of the above-discussed situations? Don't be anxious because Emergency locksmith services at little rock will come to rescue you. They provide reliable commercial and residential services with guaranteed satisfaction. From them, you can receive any locksmith service at a reasonable price.
Get a FREE onsite estimate
Or Call Us For Emergency AppointMeNT
Average star rating for Speedy Locksmith's service is 5 star
Speedy Locksmith in numbers
© 2021 Speedy locksmith All rights Reserved.