Banham Locks - Why It's better than other types of locks?


Are you concerned about the current crime rates and home break-ins in Little Rock and the surrounding area? The first step in providing security is a burglary-resistant lock on your door. You don't have to be concerned about someone breaking into your house if you install a Banham lock. 
We guarantee that your doors are protected by high-quality Banham security locks, making it challenging for thieves to enter your property and resist all security risks. 
History of Bahman Security Locks:
Banham Group was established in 1926 by Harry Banham, who invented the world's first patented mortise lock. Harry Banham has been at the forefront of developing new locking technologies and enviable reputation for security products and services. Banham locksmiths are trained to the highest standards and can install, repair or replace Banham locks to any door.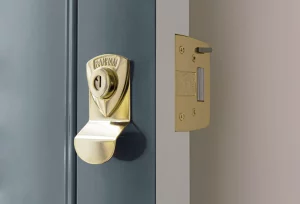 Why Purchase a Banham Lock?
Banham locks are the best option available when looking for a high-quality lock that will keep your home safe. These locks are designed to resist all types of burglary attempts, and they are also very secure against forced entry. Banham locks are also very durable, and they will last for many years without requiring any repairs or replacements. They are also effortless to install, and they can be fitted to any door.
What Is the Difference Between Banham Locks and Other Types of Locks? 
Let's compare Banham locks to Yale-type rim locks to see how they differ.
·         Yale locks are designed to be fitted to the inside of a door, whereas Banham locks are intended to be done outside.
·         Yale locks are usually made from brass, a softer metal than the steel used in Banham locks. This means that Yale locks are more likely to be damaged by force than Banham locks.
·         Yale locks typically have a lower level of security than Banham locks. For example, Banham locks have a deadbolt resistant to picking, whereas Yale locks do not.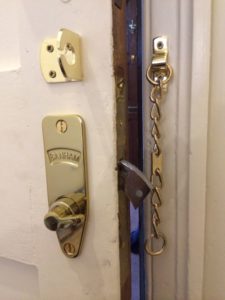 Types of Door Locks:
·

       
Deadbolts with a lever handle
A five-lever mortice deadlock is typically used on wooden doors and may be locked or unlocked with a key from the outside or inside. A 5-lever lock is generally applied to the edge of the door rather than its surface. A 5-lever door has the letters "5-lever" branded on it. 
·

       
Multi-point Locking System
The Alarm lock 895 is a door lock system installed in the door's body and locks into the door frames and is utilized in composite, french, patio, and UPC doors. The multiple lock system makes swapping the locking cylinder simpler than other locks. The door must be opened and locked only by a single cylinder. Unfortunately, children can't operate it since they can't readily tell whether the door is shut or not.
·

       
Auto-latching door's deadlock with key-locking handle
The Yale locks or night latches are cylinder locks that fit from within the door. They're used in conjunction with a mortice lock. They are suitable for glass panels, hardwood, or timber doors. 
The Profex AA30-000 is an automatic door access control that can be used to unlock and lock standard wooden doors remotely. It's simple to tell whether a door is locked, making them ideal for use by children. Specific problems exist, such as the need for a BS 3621-night latch or an extra lock to strengthen the door. 
·

       
Euro Cylinder Locks
For a variety of doors, such as front, back, and internal ones, there are different composite or UPVC doors. These locks are generally equipped with multi-point locking systems, mortice deadlocks, or sash locks. 
When the keypad is activated, you can use regular keys or a master key to enter your house. The locks are simple and may be quickly updated, allowing the owner to make a master key for easier access. If the proper security procedure or standard isn't followed when using or installing on the door, it will be vulnerable to assaults.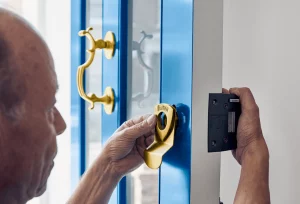 How to Ensure Security Using Banham Security Locks
?
Banham security locks are a popular choice for many homeowners because they offer a high level of security. These locks are resistant to picking and other forms of forced entry, and they come with a comprehensive warranty. Here are tips on how to ensure the security of your home using Banham locks:
·         Install Banham locks on all external doors, including the front, back, and outside doors.
·         These locks are available in different designs, so you can choose the one that best suits your needs. For example, Banham deadbolt locks are ideal for use on wooden doors.
·         Make sure that all Banham locks are correctly installed and maintained. Banham locksmiths can provide you with professional installation and maintenance services.
·         Keep your Banham keys safe and secure, and don't lend them to anyone. If you lose your Banham keys, contact a Banham locksmith immediately.
·         a comprehensive warranty covers Banham locks, so you can be sure that they will provide you with long-lasting security.
How Do Banham Locks Work?
The Banham twin-cylinder automated deadlocking system, which is self-locking, allows you to lock your door when you shut it instantly. You can secure your door from either within or outside the property. The lock indicator must flash on the surface of the lock to verify that it is locked. 
How Much Does Banham Locks Cost?
The pricing of the locks depends on what kind you have bought; our rates are competitive. We provide you with fair prices and the most effective locks available. 
What Is the Best Type of Door Lock?
The choice of a brand door lock is a personal decision. We propose that you get a lock that meets BS3621 standard regardless of the manufacturer. 
Conclusion:
It's been shown that Banham Security Locks in the little rock and the surrounding area have the most secure locks. Speedy Locksmith is an excellent place to go if you're hesitant to call. Our professionals guarantee that your property is safe from burglary and that you are comfortable with our services. Don't be scared any longer of the statistics on robbery; we'll protect you better than anyone else, and we'll go above and beyond to meet your requirements.
Get a FREE onsite estimate
Or Call Us For Emergency AppointMeNT
Average star rating for Speedy Locksmith's service is 5 star
Speedy Locksmith in numbers
© 2021 Speedy locksmith All rights Reserved.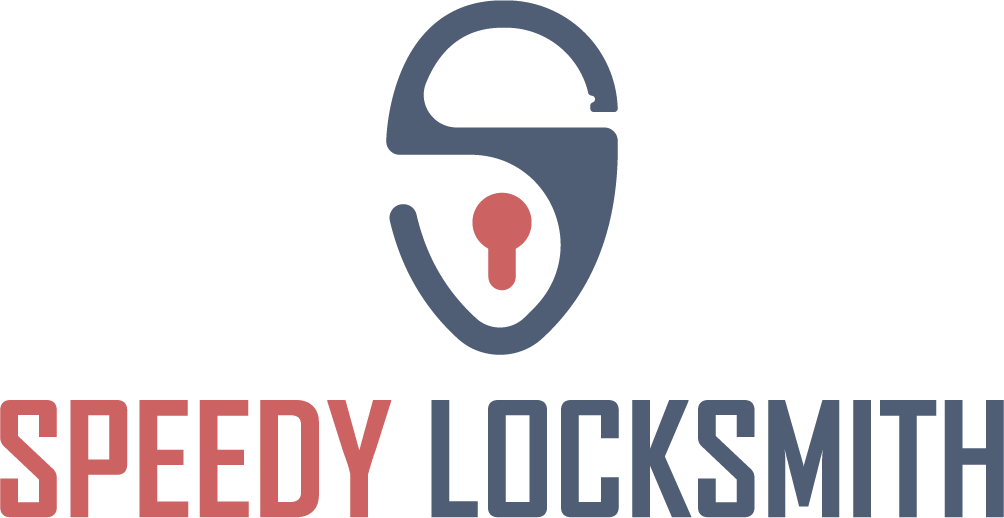 Banham Locks - Why It's better than other types of locks?