Change Your Door Locks - 5 Alarming Reasons


Worried about your home security? Here are five alarming reasons why you should change your door locks today.
The demands of today's world keep us very busy: work, family, friends, food shopping, house cleaning, paying bills — and as you know, the list goes on. It's no surprise that poor locks might jeopardize your home security because that basic requirement just slipped your attention!
How Can You Get STARTED in Safeguarding Yourself and Your Loved Ones?
It's quite basic: Door locks of good quality, such as Security Locks on your front, side, and back doors, provide a much-needed sense of security.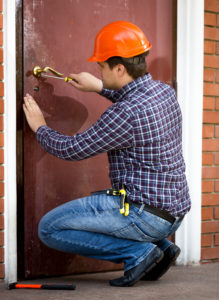 Here are a few of the reasons why Speedy Locksmith Durably Designed Security Locks are so essential:
Locks are a wonderful way to keep your family safe and secure inside your own home.
Your valuables will be kept safe.
It may be more difficult for intruders to access your property when you have a premium lock on every entry door. Could you not make it easy for them?
The sooner you do it, the better – take a vacation from your everyday occupations and consider whether installing security locks on your home's doors is something you should do. You will soon realize that you have reduced worry or tension about someone kidnapping your family.
If you have any concerns about the security of your home or business, consider having our certified professionals install contemporary yet heavy-duty locks on your doors. You'll be ecstatic that you took this step.
Expert Advice on When and Why You Should Change Your Door Locks.
Door locks are tampered with daily, and you may have had an issue that no longer gives you complete control of the security of your door locks. However, it boils down to this: regardless of the cause or result of the tampering or break-in, you must regain your sense of security and control.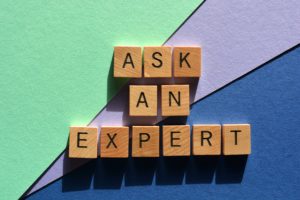 The Speedy Locksmith 12-hour staff is ready to install security locks expertly. Despite your concerns about your locks (whether they were broken into or a roommate just moved out), we will bring a selection of door safety options. Lock rates are reasonable and well within the means of ordinary customers, and we're here to assist you in reclaiming control and experiencing a new sense of calm.
When should you replace your door locks?
Read on for examples of when our professional installers have used their expertise to develop a new and improved locking technology, which is then backed by the best locks rates:
Have you been the victim of a house break-in recently?
Let's assume that your home or workplace has previously been burglarized, and you've experienced the unpleasant emotions of personal invasion and vulnerability. You're likely to have gone through emotional upheaval at some time. Stress. Fear. And sadly, the loss of money and property assets is always an option.

However, the fact is that you may still be in danger once a break-in has been resolved. Do those who stole your property have any of your keys? It could be a source of future break-ins! Furthermore, if those who broke into your home ever had access to your keys, how can you be sure they didn't make copies of them for future crimes? YOU must maintain complete control over your door locks, not someone else.

It's impossible to be certain that your keys are in the right hands. Leave opportunities behind and change door locks for added security. It is only a modest investment and a fundamental approach to cut any simple ways for thieves to return and steal more of what belongs to you.

Most break-ins are accomplished by manipulating, picking, or "cheating" door locks. If any of these entry methods were used to get into your home or workplace, your doors possessed substandard and low-quality locks. Break-ins also weaken door locks, making them more prone to break-in attempts. Make careful not to allow a break-in to happen again!

Insurance companies are constantly monitoring situations where burglaries are recurrent. If your keys have been stolen or duplicated, and a subsequent break-in is detected, whichever insurance company you select may point out significant flaws in your neglect to carry out due diligence and take whatever action is required to prevent future break-ins. The solution is easy and less dangerous for you and your house. For an affordable, expertly done replacement of any or all of your door locks, contact Speedy Locksmith 12 hours a day, seven days a week.
Have you recently moved into a new house?
We welcome you to your new house! However, please be aware that before you move in, it is extremely vital to change any existing door locks. Who knows how many entrance keys are floating around and who has them in hand? Your locksmith will install powerful new door locks as needed. Voila! Instant peace of mind and the assurance that no other keys to your home are in the wrong hands.
Even if your home is brand new, many builders utilize "construction locks" only available from their own construction company. These locks are retained on the doors throughout the building process and are frequently reused between new constructions to make accessing the homes easier for the workers. This is only one example of how new construction techniques and practices could help you improve your home's security. Not all building firms do this, but it's better to be safe than sorry and install all-new door locking systems.
Realtors often use lockboxes that hold the keys to purchased properties; this makes showing and accessing the property to potential purchasers easier. The problem? You don't know who had access to the keys beforehand or whether any copies were made – or copies of them. An excellent solution: let us keep you safe by installing security locks with our cheap locks prices before your move-in date. And then, welcome home!
When it comes to your family's safety, you should never assume that the home has good, sturdy door lock security since it was only purchased. Consider it a cheap but necessary safeguard to put in new super-powerful door locks as soon as possible.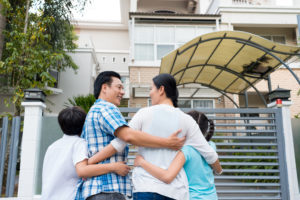 So, you just purchased brand-new doors? That's fantastic! What kind of door locks did you choose?
You just purchased a brand new set of front and back doors. You may have been admiring those lovely new doors for a long time, but have you looked at the security locks?
The new doors give your home a fresh, unique appearance, but they also provide a distinctive look to the outside of it. However, appearances do not always imply safety.
Contact us; you'll have sturdy security locks to your magnificent new doors before you know it.
With a disability or mobility problem, you can open doors with ease.
You or a family member may have mobility issues due to age, accident, illness, or any other cause. Unfortunately, most door locks are not designed to be operated easily by individuals with impairments; for example, inserting a key into a spiral and turning it, then twisting open the door handle.
What can be more important than providing access to those who require it most? Allow our expert installers to install one of these sophisticated door locks for you!
Who Can Help You Install Sturdy, New Door Locks if You Can't Do It Yourself?
If you want to improve the security of your house with high-quality door locks, we're here for you every step of the way. You will be happy with our quality locks, and we will be glad to assist you in installing them!
Speedy Locksmith 12h provides wallet-pleasing door locks with four appealing finishes: Polished Chrome, Satin Chrome, Polished Brass, and Satin Brass
Get a FREE onsite estimate
Or Call Us For Emergency AppointMeNT
Average star rating for Speedy Locksmith's service is 5 star
Speedy Locksmith in numbers
© 2021 Speedy locksmith All rights Reserved.