Types of Car keys - What To Do If You Lose Your Car Keys?


Car Key Types:
There are different car keys, each with its benefits and drawbacks. If you lose your car keys, it's essential to know your type to get a new one made as quickly and efficiently as possible. Here's a look at the different car keys and what to do if you lose yours.
Older vehicles employ a typical or conventional mechanical key in construction to start the ignition cylinder and, as a result, turn on your car.
If you misplace it, call us, and we'll come to your place and make you a new key with the complete kitten vehicle we bring.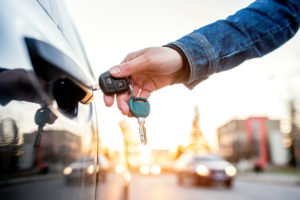 The first fobs were accessories and served as a convenience to vehicle users. They lock and unlock your car and the key and may also be used to open the doors.
If you misplace the fob, you can still use your key to unlock and start your car. We have a variety of fobs available, which we can easily program to connect with your vehicle.
Car Key Fob & Switchblade Key
Car keys with detached fobs are becoming more popular. Car manufacturers have integrated the conventional automobile key and fob into a mechanism that locks and unlocks a vehicle with a spring-loaded key that folds into it, much like a switchblade.
If you misplace this kind of key, Speedy Locksmith can provide you with various fob keys that will allow it to sync with your vehicle.
This was developed by vehicle manufacturers in the early to mid-nineties as an improved anti-theft automobile security system. Transponders are ignition keys with a computer chip embedded in the plastic head. Transponders need a connection between your key and the car before they will allow the ignition to activate. If you lose it, don't hesitate to contact us, and we'll come to the vehicle and re-electronic pair a new computer chip with it.
The Smart Key, sometimes known as "keyless ignition," is a keyless unlocking mechanism. A start button on the driver's dash is needed for vehicles with an intelligent key. A proximity sensor activates the innovative key system in the car that automatically recognizes when the smart key is nearby.
A paired sensor that unlocks the car and allows it to be started with a push of a button is known as an intelligent key. If you misplace it, like the transponder key, don't hesitate to contact us; we will come to your automobile and electronically link a new smart key with it.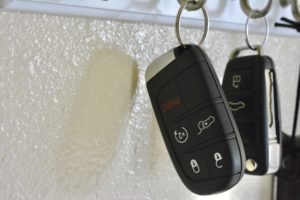 What Should You Do If Your Car Keys Get Lost?
If you don't have access to a spare key for your automobile because they are now more technologically advanced, you'll need to contact a car key replacement expert who can cut or program the new key. It might be costly to replace the old car key on a mobile key cutting machine. If you don't have a spare car key, contact your local locksmith to make one. Please keep it in a secure location in case you lose your original key again.
Replacing a lost or stolen key will require you to follow these procedures, depending on the car and year of manufacture:
Here are the five stages Speedy Locksmiths recommend taking:
Yes, we can replace your car key, but we also advise you to contact us so that we may get you back up and operate as soon as possible. We've been replacing new and used vehicle keys and kitted vehicles to ensure that the most complicated of keys are created on the spot for you. 
It's critical to contact the cops right away if you realize your car keys have been stolen. File a police report and provide them with as much information as possible to assist them in tracking down those responsible for this crime and offer you the most excellent chance of retrieving your keys.
If you experience theft of your vehicle or property, be sure to file a police report with the local authorities as soon as possible. If your home keys are on the car key ring and they are stolen, notify the insurance provider for your house so that they can record this on their system and the police report number.
Have a good look for the keys and ask a buddy to help you search for them because it's possible that you've just misplaced them and that with a fresh sweep, you'll find them.
People frequently discover lost house keys, so contact the authorities and your insurance provider to avoid problems later.
Little Rock and The Surrounding Area residents have relied on us to provide them with competitively priced replacement car keys from our Speedy Locksmith Service. Contact us immediately for a free quote or to discuss how we may assist you with your vehicle key needs.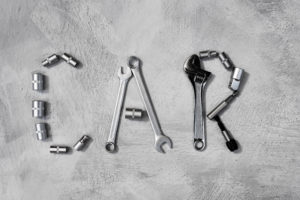 For a prompt, professional, and competitively priced car key replacement In Little Rock and The Surrounding Area, call on the services of Speedy Locksmiths. Our highly trained and experienced locksmiths will come to you at a time that suits you to provide a new set of keys for your vehicle. We can also re-key your existing car keys to work with your new car.
Don't hesitate to get in touch with us today for a free quote or to discuss your specific requirements. We're open 12 hours for your convenience.
Conclusion:
If you lose your car keys, the best thing to do is contact a professional who can help you replace them. Car keys have become more technologically advanced in recent years, so it is essential to find a qualified expert to assist you. You should do a few things if your keys are lost or stolen, such as filing a police report and contacting your insurance provider. You should also search for the keys and ask a friend to help you look for them.
Get a FREE onsite estimate
Or Call Us For Emergency AppointMeNT
Average star rating for Speedy Locksmith's service is 5 star
Speedy Locksmith in numbers
© 2021 Speedy locksmith All rights Reserved.